ARE YOU MISSING
INBOUND
CALLS?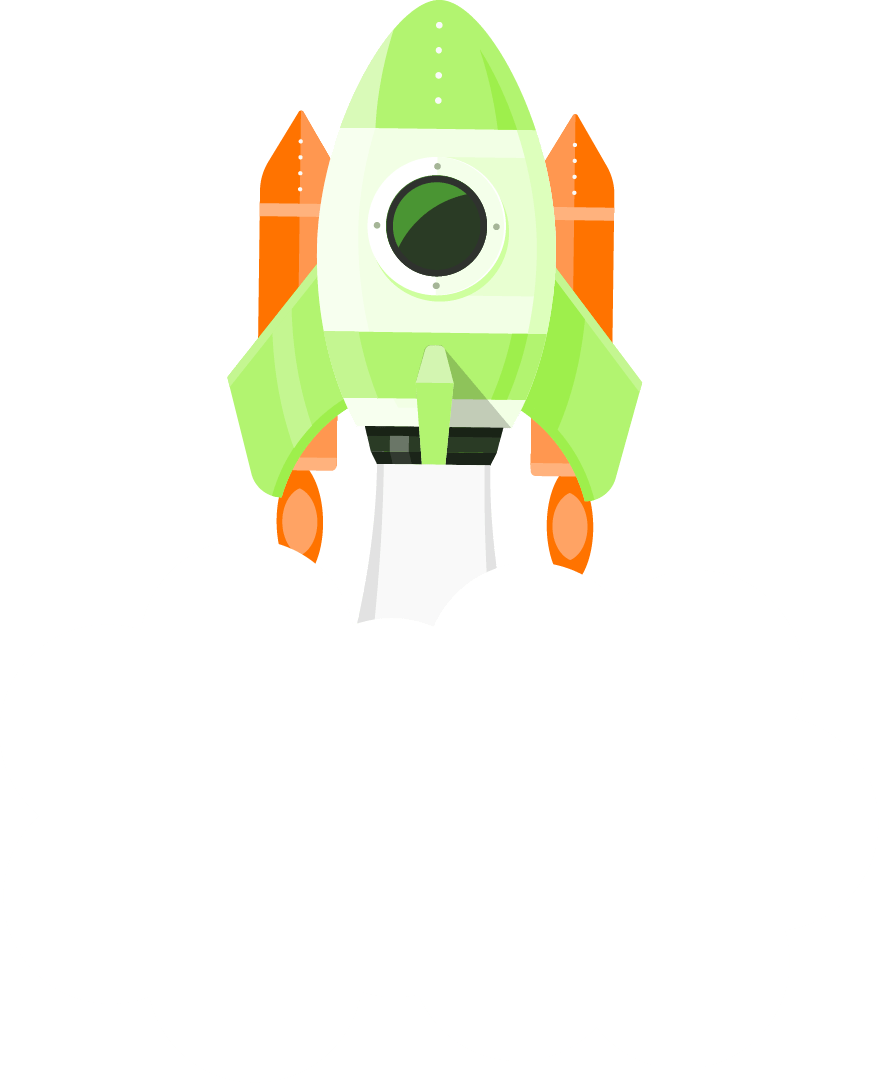 Find out how many calls are going to your competitors?
city
Insurance Agency
HVAC Repair
Real Estate Agency
Roofing Installation
Homecare
Plumber
Painting
remodeling
Enter your business to see results in 15 seconds!
what Nerd rocket guarantees
Increase
Google inbound calls
referral generation
recurring revenue
Google Search Ranking
brand visibility online
your conversion rates
web traffic
ROI
Reporting and analysis
All for as low as $299 a month
Welcome to Nerd Rocket, your go-to solution for exclusive local inbound leads! Our team of expert marketers and sales professionals are dedicated to helping your business achieve its full potential through targeted lead generation. Nerd rocket includes daily branded social media accounts that we manage and post on your behalf, which can lead to organic lead generation without you having to do anything. SEO optimization and Google My Business management to improve your online visibility and attract more organic leads.
Exclusive leads every month
Exclusive leads every month
Exclusive leads every month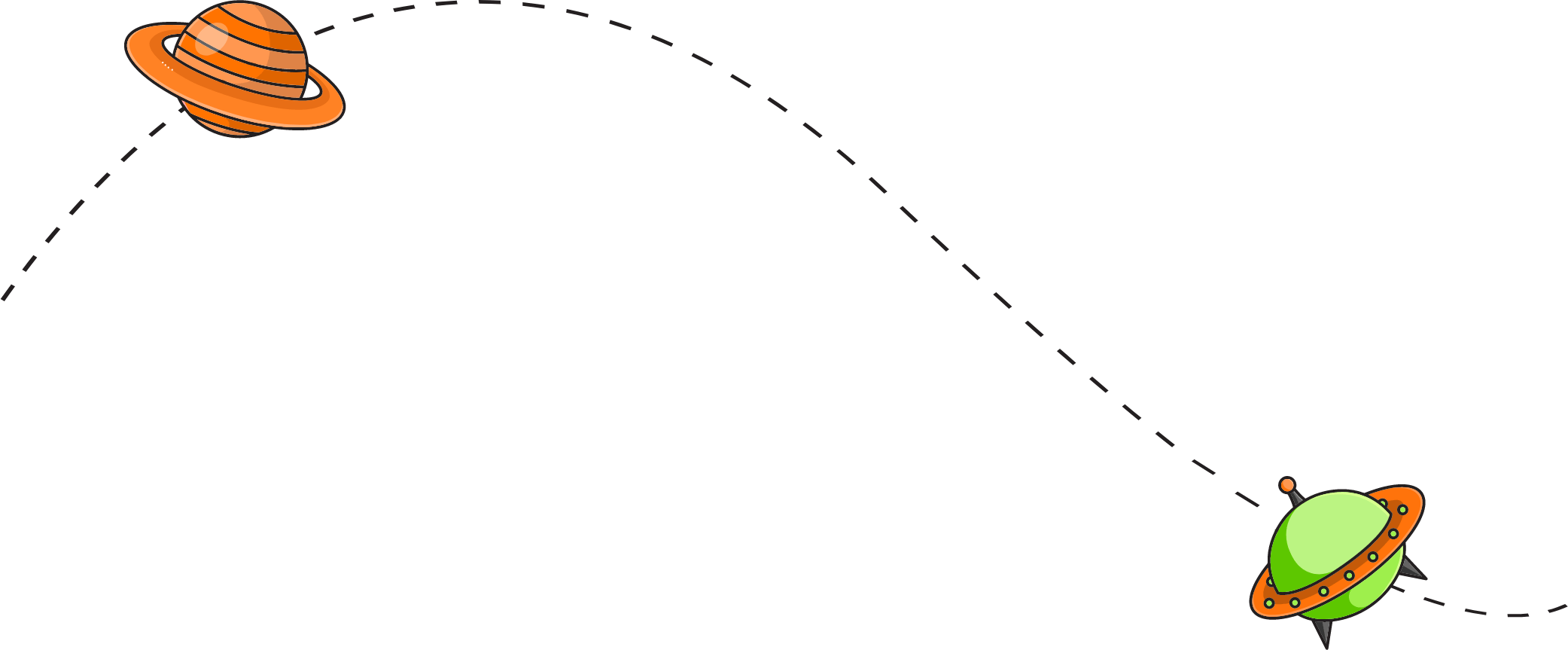 TARGETED AND ORGANIC LEAD GENERATION
We understand that as a business owner, you need to reach the right people at the right time. That's why we offer exclusive, highly targeted leads
each month to help you grow your business. But we don't stop there – we also provide a comprehensive digital marketing strategy to ensure your business gets found online. Our SEO and Google My Business optimization services will improve your online visibility, while our branded social media strategy will help you connect with your audience and drive organic growth.
SEO AND GOOGLE MY BUSINESS OPTIMIZATION
SEO (Search Engine Optimization) is important on Google My Business pages because it helps businesses improve their online visibility and attract more customers. When people search for a business or service on Google, the search engine algorithm looks for the most relevant and authoritative results to display on the search engine results page (SERP). By optimizing your Google My Business page with relevant keywords, descriptions, and other key information, you increase the chances of your business appearing in the top results for relevant search queries. This can lead to more clicks, more website visits, and ultimately, more leads and sales for your business. In addition, a well-optimized Google My Business page can help you stand out from the competition and establish trust with potential customers. Overall, investing in SEO for your Google My Business page is a smart way to increase your online visibility and attract more customers.
Exclusive leads every month
Exclusive leads every month
Exclusive leads every month
FOCUS

ON WHAT YOU

DO BEST,

WE'LL HANDLE THE

REST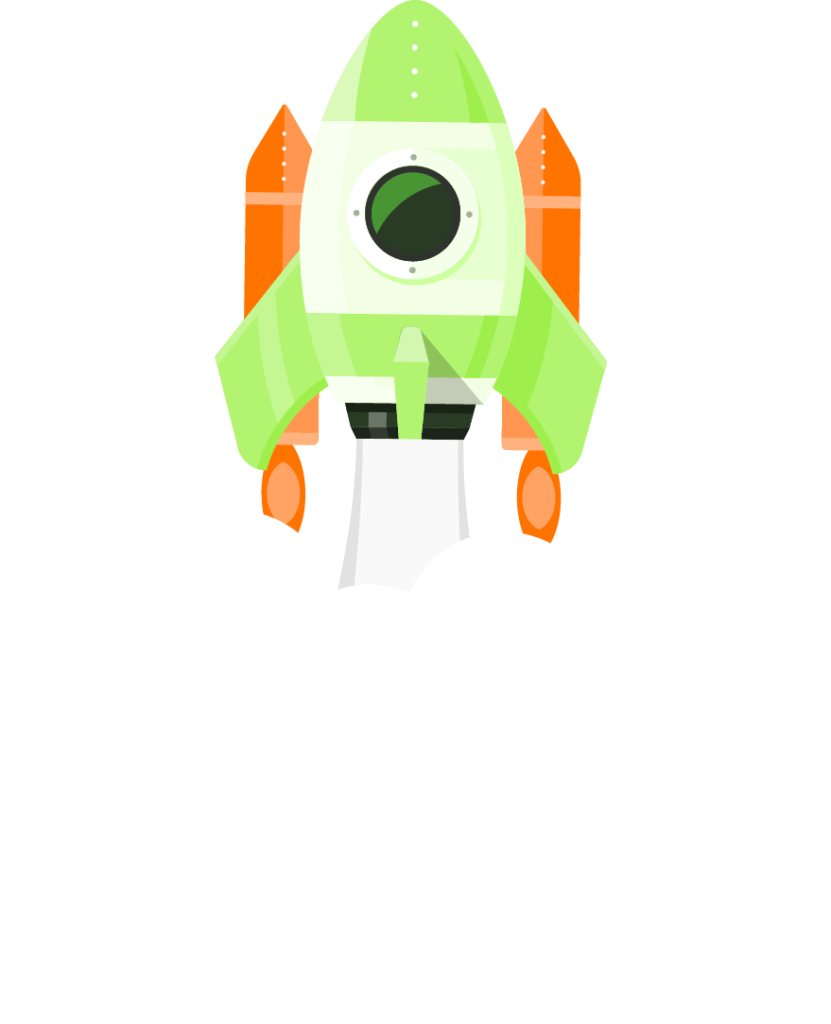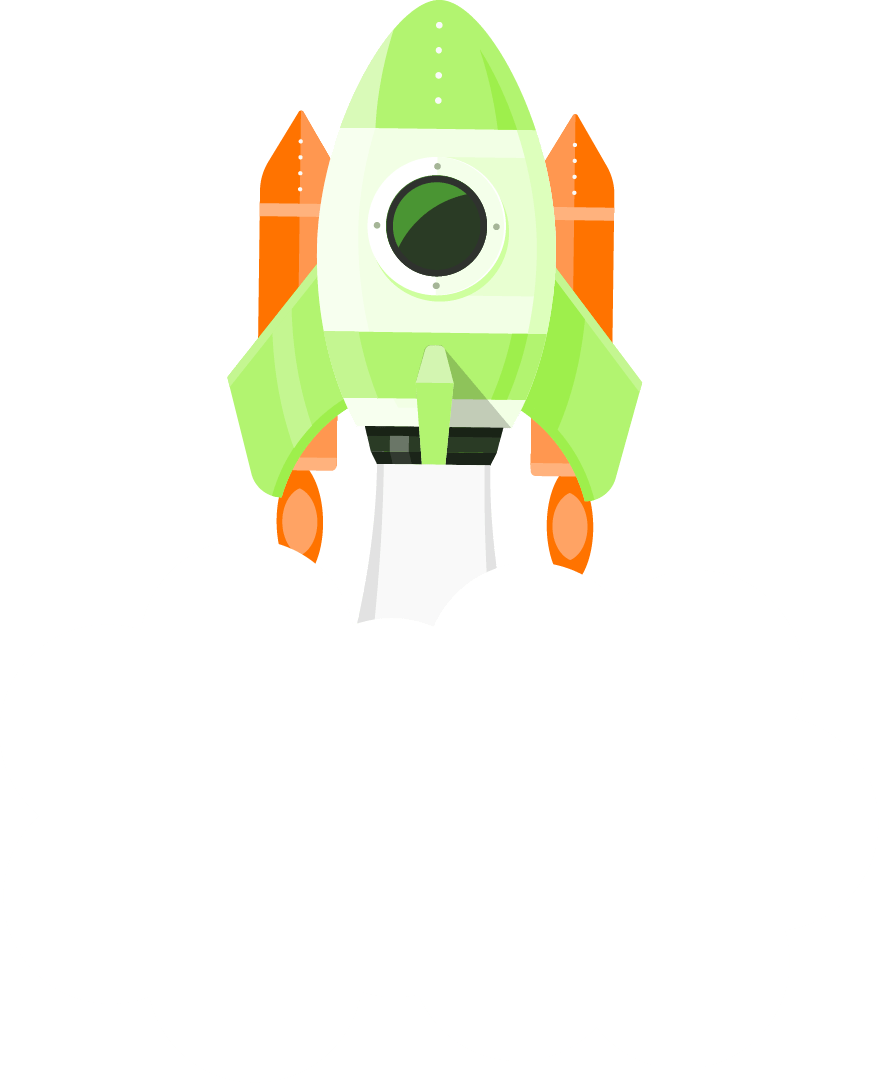 WHAT IS GOOGLE BUSINESS PROFILE?
Google Business Profile is a platform that allows you to create and manage your business's online presence as shown by Google. It's essential that you optimize your GMB profile to ensure that your business appears in relevant search results. The platform allows you to claim your business's page, add information such as your address, hours of operation, customer testimonials and more. You can also publish images and videos to enhance the visitor experience and increase engagement. When you actively manage and optimize your Google Business Profile, you'll ensure that your business receives the maximum number of impressions. The more impressions you receive, the greater your chances are of increasing digital foot traffic and generating leads.
SEO AND GOOGLE MY BUSINESS OPTIMIZATION
Posting on Google Business Profile and social media has proven to be a valuable tool for promoting your business and reaching potential customers. By posting to your social media profiles, you're essentially creating a "public" forum where people can see what your business is all about. This can help attract new customers, build your brand recognition as well as expanding the digital real estate of your business to be found and ranked higher by search engine crawlers. It's important to post interesting, relevant content that will catch the attention of your target audience. By posting regularly on GBP and Facebook, you will be able to show you are an active business to both users and search algorithms.
WHAT IS GOOGLE BUSINESS PROFILE?
Creating an attractive window shopping experience has always been an important part of marketing in the retail business. However, it is essential to replicate this business practice when aiming to generate leads and increase sales in the digital world. By creating a virtual tour on your GB profile, you give potential customers an inside look at your business and the quality of service you provide. You're showing them what your business is all about and allowing them to experience a taste of what it's like to do business with your business. Allowing users to experience your business with a personal touch makes customers feel welcome and confident that they will be taken care of. It also gives you an opportunity to showcase your products and services. By creating a virtual window shopping experience in your Google Business Profile, you'll boost visitor engagement which will not only increase the number of leads that your business receives but will continue to reinforce Google's algorithm in your favor.
BRANDED SOCIAL MEDIA MARKETING AND MANAGEMENT
Social media branding is an essential component of any modern insurance agent's marketing strategy. By establishing a strong brand presence on social media, agents can increase their visibility, connect with their target audience, and drive organic lead generation. Branded social media accounts allow agents to share their unique value proposition, showcase their expertise, and engage with potential clients in a meaningful way. Moreover, a well-crafted social media strategy can help agents build trust and credibility with their audience, which can ultimately lead to increased sales and revenue. In today's digital age, social media is a powerful tool for insurance agents looking to grow their business and stand out from the competition.
build trust and credibility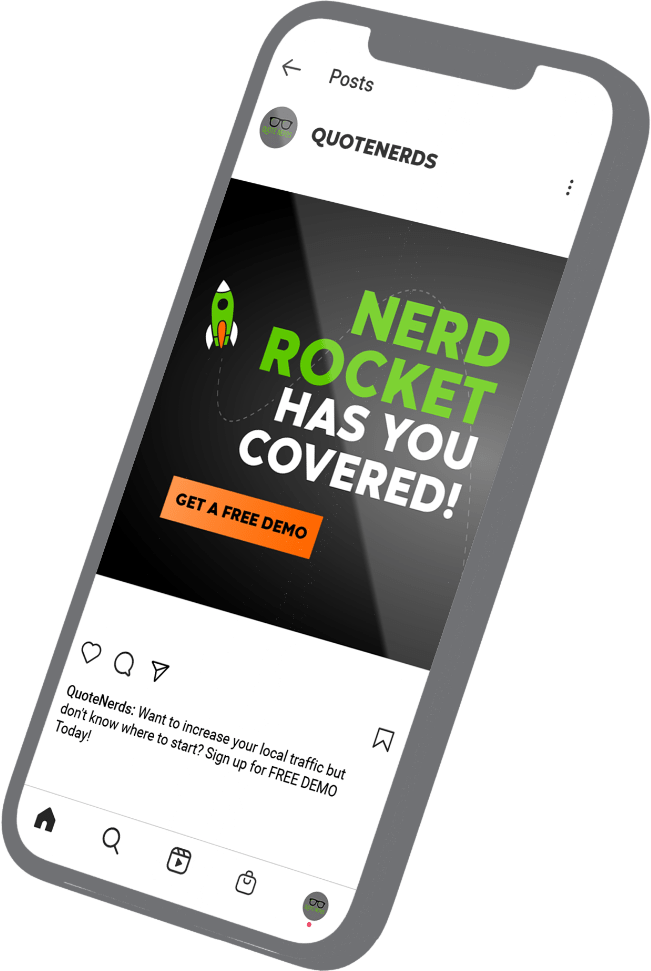 daily post to your accounts
READY TO BLAST OFF YOUR BUSINESS?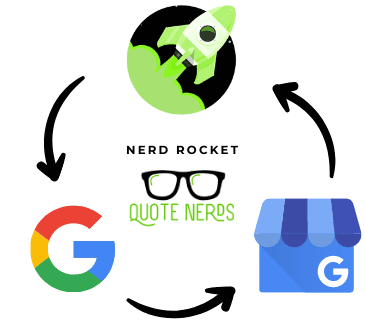 On average our GBP Nerd Rocket customers see a 13.4% increase in call volume. Businesses with no active management or optimization see larger than average growth, while agencies doing some consistent management and content creation see smaller than average growth. Our goal to make your business's digital storefront shine in the most professional and scientific way possible.
In turn we strive to bring you increased steady call volume, organic growth to your business and the confidence that you have a rock solid team backing you up every day.
LAUNCH WITHIN 24 HOURS OF SIGN UP
RESULTS WITHIN 60 DAYS OF LAUNCH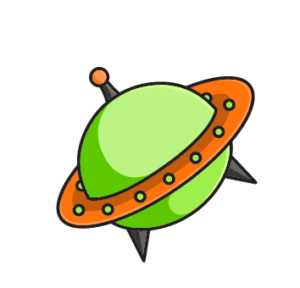 We believe that the Nerd Rocket is such a no brainer for any business that Quotenerds is willing to guarantee one closed call per month or the next month is on us.